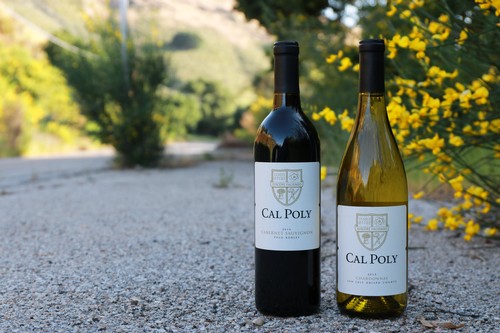 ---
The Cal Poly Wine Club will ship three times annually: February, April and October.
Shipments will range in price from $125.00 to $145.00 before tax and shipping.
This price includes six bottles of Cal Poly wines, our Wine Club newsletter and a logoed gift.
February Shipment: 3 bottles of 2017 Pinot Noir and 3 bottles of 2018 Syrah
The Wine and Viticulture Department is pleased to announce the launch of the Cal Poly Wine Club. In an example of the Learn by Doing experience, our students and faculty are crafting our best wines to share with alumni, parents and supporters. Much like a traditional wine club, we will ship Cal Poly wines directly to your door three times annually. The shipment will include six bottles, specifically three bottles each of two featured wines. We will include a newsletter detailing the wine production, alumni stories and food pairings. Enrollment will be limited in this first year.
With the launch, we are elevating all club members to "Legacy Membership". This distinction will afford you additional perks as detailed below in the features section. The Legacy Membership will close after the 2019-2020 academic year, after which all memberships will be Mustang Memberships.